Hi all, I posted this thread about a car I was interested in-
http://theamcforum.com/forum/1960-rambler-cross-country-wagon_topic47213.html
My plan is to buy the car and drive it home, a trip of about 600 miles. Am I nuts? :)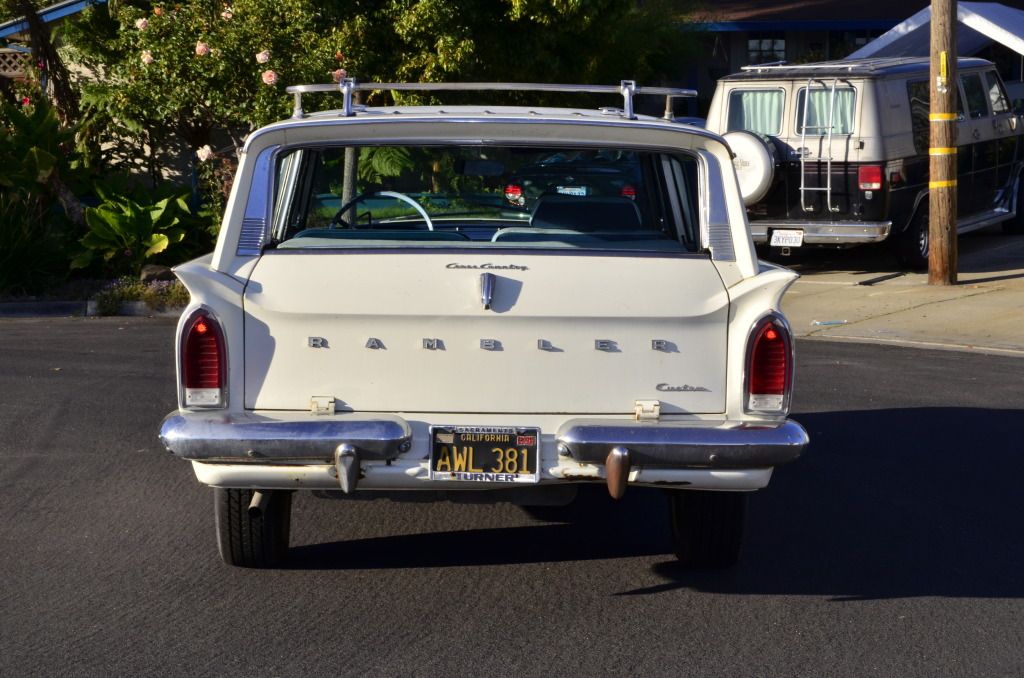 So I bought it. My plan was to drive up with my fiance in the Prius and then back from the Bay Area to San Diego last weekend. The Prius would be a back up car and carry tools (vice grips, baling wire, and duct tape!) that is more difficult to do in a plane ride up there.
The night before I was planning on leaving, a friend from the bay area called me to ask if I would look at a used BMW motorcycle he was buying in San Diego. Long story short... he agreed to pick up the Rambler and drive it down to me and then take the BMW back up.
What happened next was (in his words) the worst driving experience ever. We think the head gasket started to fail. Small puffs of smoke eventually became billowing clouds. He went through 4 quarts of oil. Some over heating issues. Oil coming out the breather tube and spraying on the headers. He had to keep pulling off to cool it down and get more oil in it. It started also running more rough and dying at idle.
He eventually got it to my house... though we were ready to send a tow vehicle. He almost gave up 18 miles from home... but made it.
So now it is parked in front of the house and has been there for 6 days. I have not driven it more than 20 feet yet, as it is not happy running. I started looking it over and trying to get a good grasp of what needs to happen, and what I want to do in the short term and long term.